Industrial Lubrication Needs are met with the Best PTFE Grease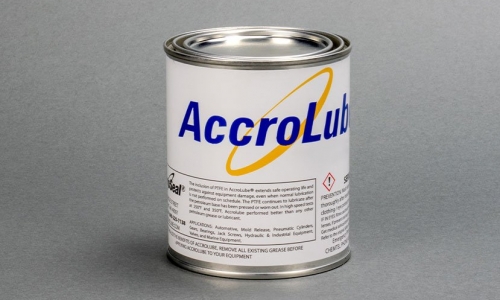 When engines start to grind and pistons start to slow, your business can count on Accrolube®, the best PTFE grease available. Manufactured and tested to best help any industrial lubrication needs, Accrolube can help operations stay smooth and last longer. With the years of experience that we have in the industrial lubrication business, you can be sure that you won't find another grease like ours anywhere else.
Unique PTFE grease
Unlike the industrial grease that you may buy from a major retailer, Accrolube PTFE grease has an original formula that you will not be able to find anywhere else. We pride ourselves in being able to provide PTFE grease that is unlike any other, giving you the best possible lubrication for any industrial need. This blend is virtually unaffected by corrosive moisture that may find itself in your operations, and it will not migrate from hot surfaces. Our different grease products have all been formulated to give you the best lubrication without wearing out too soon due to the harsh environment that it may be applied it. Long-lasting and crafted for any industrial need, Accrolube is your best choice for PTFE grease.
Specialized grease products
With food grade grease, grease that is designed to withstand high temperature applications, and much more, Accrolube's different specialized grease products provide all the industrial application needs that your business might have. We know what industrial businesses look for in lubrication products, so our grease product lines have all be specially crafted to best meet these specific needs. Offering the best PTFE grease and quality customer service, you know that when you choose Accrolube, you will not be disappointed.
A versatile brand that is guaranteed to extend the lifetime of your industrial components, Accrolube provides quality lubricant you can count on. Contact us today to get started on an order!