Mechanical Parts Last Longer Using Effective Automotive Grease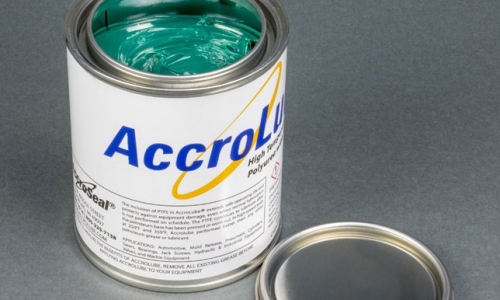 Whether you are a leading manufacturer of vehicle parts or a mechanic shop that is providing fixes or replacement parts for a vehicle, effective automotive grease can provide the lubrication necessary to help parts last longer. AccroLube® from AccroSeal® has some of the best automotive grease on the market that your business can take advantage of to lubricate automotive parts. As a high efficiency, petroleum-based PTFE grease, see the difference yourself by ordering our automotive grease soon.
Temperature resilient automotive grease
At AccroSeal, we recognize that automotive parts often face high and low temperatures inside a vehicle. If one stays stationary out in winter or is running hot on a warm summer day, our automotive grease maintains its performance and dependability. This means that no matter how often or how hot or cold your automotive parts are running, they are protected as best as possible through the lubrication our automotive grease provides. Always working to improve our formulas and increase customer satisfaction, you can depend on the effective PTFE grease from AccroLube.
Maintain parts for longer
Used to help inhibit rust and oxidation of parts as well as reduce friction between them, the automotive grease from AccroSeal ensures that your parts last as long as they are supposed to when properly lubricated. Our PTFE grease helps them to resist the elements with their rust and oxidation protection, but also helps you use your automobile without worry of parts breaking too quickly from the quality lubrication they provide. Reduced friction means reduced unnecessary wear and tear, so you can use parts for their intended period of time.
Formulated to give the best performance for automotive parts, the automotive grease from AccroLube can assist your business to lubricate parts the right way. Contact our sales team soon to learn more about AccroLube and what it can do for your operations!